Call us now:
+86 371 5512-9198
Paper Machine Cylinder Mould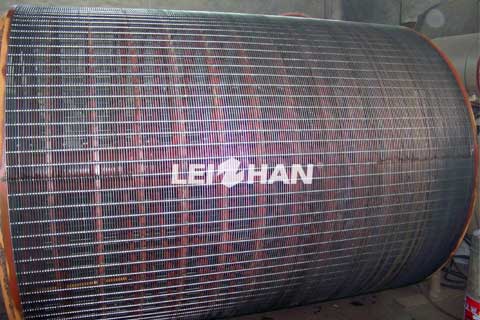 Paper machine cylinder mould produced by Zhengzhou Leizhan Technology Paper Machinery Co., Ltd has superior quality, it can improve water filter area and speed of Paper Machine. So, the production capacity can be increased.
The outer arm and inner arm of wheel are made by cast iron, which has a long service life.
Axle:it is made by Φ180mm seamless steel pipe. Wall thickness is 14mm. The material of spindle nose is carbon steel, thermal refining.
Technical requirement: surface polishing, winding scrip chamfering, knurl treatment, straightness of oversheet≤0.025mm/m, static equilibrium.
Paper Machine Cylinder Mould Main Technical Data:
Working Face Range: 1000-5000mm
Different Material Type: stainless steel
Different Structure Type: common, air exhaust, vacuum.
Specification Diameter(mm): 1000, 1250, 1500, 1800, 2000
Different Usage Type: paper making cylinder mould, concentrate cylinder mould.
Leizhan provides various kinds of paper-making & pulping equipment. Feel free to contact us for more offer.
Email:flutingpapermachine@gmail.com