Call us now:
+86 371 5512-9198
Paper Cup Pulp Hydrapulper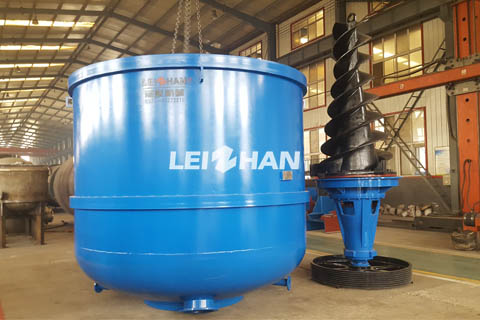 Paper cup pulp hydrapulper is a device developed by the latest foreign disintegration technology for rapidly dissolving waste paper under a high concentration in the waste paper deinking line of the pulp and paper industry.
Paper cup pulp hydrapulper has been well received by paper mills around the world with large capacity, low power consumption, and saving vapour medication. As the long service life of paper cup pulp hydrapulper, it is easy to maintain, The working environment has low noise, and the vibration is not strong, the operation is stable.
H.C. Hydrapulper Configuration Features:
● Rotor of high concentration hydrapulper is located in off-center position, so that the waste paper could touch the rotor more quick, higher frequency.
● The tank of H.C. hydrapulper is made by welded steel, outside of mouth is ultra high strength steel, which used to strengthen tank, at the bottom of cone have deflector, which can make the paper pulp reflux circulating. In the bottom of tank is impurity discharge outlet.
● H.C. hydrapulper rotor and pulp tray is higher than pulper groove bottom plane, which can reduce the pulper rotor and impurities contact, so that prolong life-span, preventing the twisted rope winding on the rotor.
Leizhan can provide a set of pulping equipment for your paper cup production. Click in H.C hydrapulper get more specification. If you have any interest on our product, welcome to contact us by e-mail: flutingpapermachine@gmail.com