Call us now:
+86 371 5512-9198
High Density Paper Pulp Cleaner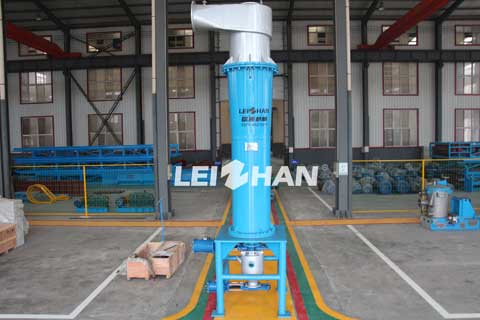 High density cleaner adopt stainless steel tube, new structure, ceramic cone and deslagging nozzle. The impurity separation effect is good, the deslagging efficiency is high.
High density cleaner is mainly applied to remove all kinds of heavy impurities in paper pulp, like staples, stones, glasses, etc. By using the different proportion between fibers and impurities to separate the heavy impurities to obtain high purification effect.
Equipment Benefits:
● Tank is made of stainless steel or ceramic material, service life of 3-5 years or even longer;
● Manual discharge and self-discharging two kinds;
● High density cleaner easy to maintain, just need to ensure that each valve rotate flexibly, without water leaking, all pressure is stable and normal;
● Large production capacity, zero fiber loss.
Our company is dedicated to customer service, free technical consultation, process design reference scheme, equipment selection, installation guidance and debugging and other technical services. Welcome to consult us if you have interest in our products:
Email: flutingpapermachine@gmail.com