Call us now:
+86 371 5512-9198
High Density Cleaner Spare Parts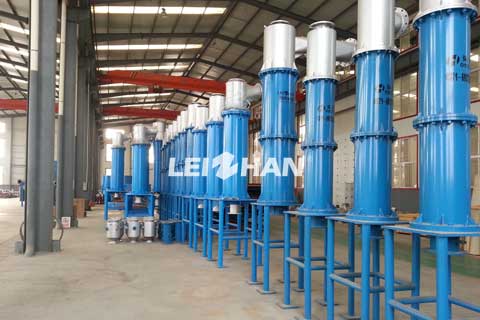 High density cleaner is used before coarse screen system. The upper part is the inlet port and outlet port. The bottom part is the sediment tank. A ceramic cone is embedded in the middle part. High concentration slag eliminator has the advantages of small footprint, simple setting and arrangement, fast separation of heavy impurities and low fiber loss.
High density cleaner has two types of slag discharge: manual and automatic. The valves at both ends of the sediment tank were mostly sluice valve in the past. Impurities were easy to enter the slide of the wedge Disc during the use, resulting in the non-tight valve closing and fiber loss. While high density cleaner equipped with Linuo Valve.
Linuo Valve has the following benefits:
● Simple structure, light weight, flexible operation, easy to assemble and disassemble.
● Made of high quality carbon steel with high strength, good performance and long service life.
● Impurity is not easy to enter into the slide, valve open freely, easy to control.
The high density cleaner manufactured by Leizhan use excellent quality components and raw materials, and we are committed to escort your continued production. Welcome to contact us if you need any pulping or screening machine.
Email: flutingpapermachine@gmail.com