Call us now:
+86 371 5512-9198
HD Series Sludge Dewatering Machine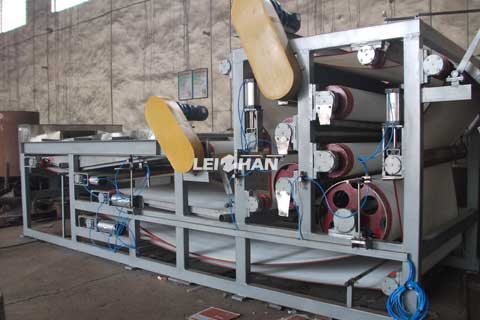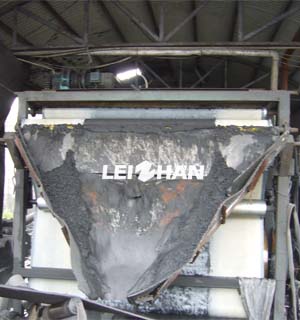 Municipal wastewater, paper making wastewater has become a municipal sewage treatment, the primary problem of enterprises, although the sewage treatment process, the technical level has matured and improved, but the key aspects of sludge thickening, dewatering still need to continually research and explore.
Leizhan company produced HD series of sludge machine by introducing and absorbing experience and technology over the years. HD series of sludge machine has pneumatic (manual) adjust deviation and pneumatic (manual) tensioner which makes it easy to control. It mainly used to concentrate sludge in paper making industry, municipal engineering, etc.
Parameter of HD Series Sludge Dewatering Machine
Width of net (mm):1500-3000
Speed of belt(m/min):1.5-8
Concentration of input pulp(%):1.5-4
Concentration of output Pulp(%):20-30
Quantity of mud (t/d):110-400
HD Series Sludge Dewatering Machine manufactured by Zhengzhou Leizhan Technology Paper Machinery Co., Ltd are of superior quality, good performance and high efficient, we can provide you with competitive price. Welcome to contact us if you need any products.
Email: leizhanpapermachine@gmail.com