Call us now:
+86 371 5512-9198
Difference Between Chain Conveyor and Belt Conveyor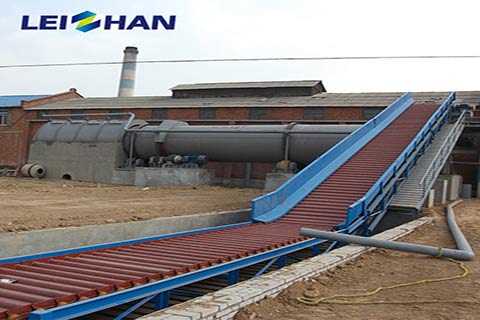 Chain Conveyor and Belt Conveyor are widely used in all walks of life. But many customers don't know the difference between the two conveyors, which leads to some difficulties in choosing and purchasing. I would like to introduce thiis two conveyors from the material and characteristics.
The material used by Chain Conveyor is mainly made of carbon steel, stainless steel and thermoplastic Chain. The belt conveyor usually employs rubber belts.
The surface of Chain Conveyor is smooth, with small friction, the material transition between the conveying lines is stable. Chain plate has a variety of materials and specifications, such as stainless steel and engineering plastics, which can be selected according to the conveying materials and process requirements to meet the different needs of all walks of life. Its conveying capacity is large, and it can bear a larger load. The conveying speed is accurate and stable, which can ensure accurate synchronous conveying. the equipment of chain conveyor is clean and convenient, which can meet the hygienic requirements of food and beverage industry. Its equipment layout is flexible, the structure is simple, and the maintenance is convenient. Besides, the characteristics of Belt Conveyor are long conveying distance, smooth conveying, no relative movement between material and conveyor belt, less noise, simple structure, convenient maintenance, less energy consumption, standardization of components, etc.
According to waste paper features, paper mill usually choose Chain Conveyor to transport their waste paper. Leizha supply good quality Chain Conveyor with cheap price. If you are interested in this machine, welcome to consult us by email.
Email: leizhanpapermachine@gmail.com