Call us now:
+86 371 5512-9198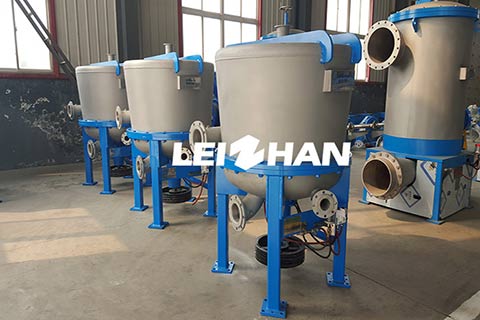 Light Impurity Separator rely on centrifugal force to remove the light impurities. Thus Light Impurity Separator adopts inverse conical design and concave top structure to creat a strong vortex that easily to separate the light impurities and accepts.
When Light Impurity Separator working, there is a low pressure area around the rotor in the center. Under the effect of centrifugal force, the heavy impurities are thrown into the inner wall of the machine, then the heavy impurities are deposited in the groove that is outside the sieve plate for discharging. Except this, Light Impurity Separator can also produce a low pressure to catch the impurities in the top center of body. These two ways ensure the high purity of pulp.
Equipment Benefits:
● Internal flow design;
● Strong mechanical transmission;
● High screening efficiency;
● Impurities do not stay near the screen basket, long service life of screen basket;
● Low power requirement.
For more details about this machine, please click Light Impurity Separator. Heartily welcome to contact us if you have interest in our products:
Email: flutingpapermachine@gmail.com