Call us now:
+86 371 5512-9198
180T Cultural Paper Deinking Process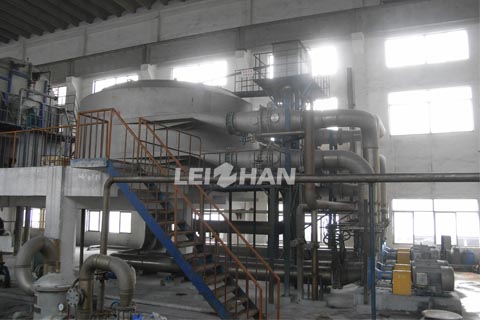 Deinking is a necessary process for cultural paper making. Secondary fibers that have been deinked can be used to produce high-grade cultural paper and coated paper. Compared with the traditional process, it has the advantages of simple craft, lower energy consumption, saving deinking cost and high pulp yield.
Waste Paper Floatation Deinking Process:
● Suitable raw material: waste newspaper, old magazines & books, waste office paper, etc.
● Finished paper pulp: Tissue paper pulp, corrugated paper pulp, etc.
● High consistency hydrapulper→pulp pump→high density cleaner→pulp chest agitator→vibrating screen→pulp chest agitator→1st stage low density cleaner→2nd stage low density cleaner→M.C. fine screen→flotation cell→2nd grade 1st stage cleaner→inclined screen→white water pump.
Floatation Deinking Process has better pulping effect. It has the advantages of water saving, time-saving, less dosage of chemicals, less fiber loss, easy to process waste water.
Leizhan provides various kinds of paper and pulp equipment. Welcome to contact us for more details.
Email:leizhanpapermachine@gmail.com