Call us now:
+86 371 5512-9198
Drum Pulper for Waste Paper Pulping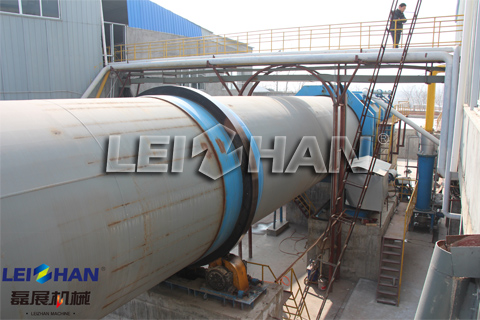 General Information of Drum Pulper
Drum pulper is a product which incorporates pulping and screening function and is particularly suitable for pulping the unsorted waste paper raw materials. Drum pulper has replaced an existing conventional pulper in order to raise the pulp quality for production of premium tissue products. Drum Pulper simplify the pulping process from continuous pulp and preliminary screen. It can protect the physical property of fiber during the gentle pulp under 14%-18% high consistency.
Therefore, drum pulper has a great economic and social benefits in expanding the recovery and utilization the secondary fiber, reducing the environmental pollution, saving the energy, reaching the localization of papermaking equipment and saving the foreign exchange. It's the best equipment for pulping of waste paper.
Advantages of Drum Pulper
Perfect defibering.
Excellent pulp quality.
Low energe consumption.
Low damage rate of impurities.
Low loss rate of fine fiber and low maintenance.
Main Specification of Drum Pulper
Type
ZG2500
ZG2750
ZG3000
ZG3250
ZG3500
ZG3750
ZG4000
ZG4250
Drum Diameter(mm)
Φ2500
Φ2750
Φ3000
Φ3250
Φ3500
Φ3750
Φ4000
Φ4250
Production Capacity(t/d)
70-120
140-200
200-300
240-400
400-600
550-800
750-1000
1000-1400
Working Consisitency(%)
14-18
Motor Power(km)
132-160
160-200
208-315
315-400
560-630
630-800
800-1000
1000-1400