Call us now:
+86 371 5512-9198
1500TPD Packaging Paper Making Machine Project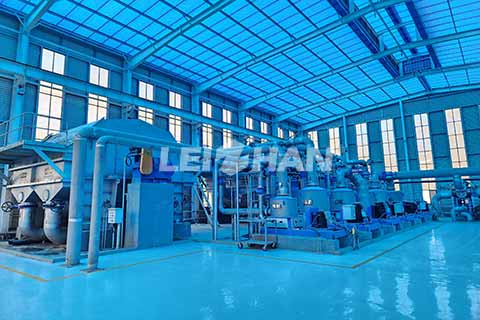 A Zhengzhou customer have built a new packaging paper making line with a daily output of 1500 tons, and the complete set of paper pulping equipment was provided by our company Leizhan.
They are partners of our company for many years, and we also provided many previous paper production lines. The new paper making line has builtilt due to increased production.
The paper pulping equipment they purchased includes Chain Conveyor, Bale Breaker, Drum Pulper, High Density Cleaner, Lifting Machine, Middle Consistency Coarse Screen, Light Impurity Separator, Reject Separator, Low Density Cleaner, Middle Consistency Fine Screen, New Mid-Consistency Pressure Screen, Double Disc Refiner,Gravity Multi-Disc Thickener, etc.
Our company Leizhan is the Chinese advanced Leader & Manufacturer, specializing in pulping and paper industry, if you want to know more about our paper making equipment, you can send email to us.
Email: leizhanpapermachine@gmail.com