Call us now:
+86 371 5512-9198
Waste Paper Recycling Kraft Paper Production Line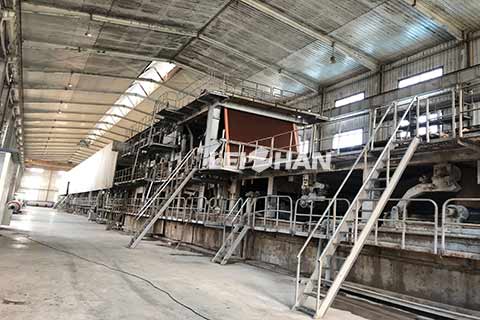 Kraft paper production line is used waste board paper as raw material to making paper. This raw material requires a professional production line to remove impurities. Our company is a professional manufacturer of pulp and paper making machine for 40 years. We can provide the complete Kraft Paper Production Line, the following is the details.
Waste Paper Recycling Production Line
Chain conveyor: conveying waste paper to pulper machine.
Drum pulper: pulping waste paper, remove large impurities.
High density cleaner: removing heavy impurities of pulp, like stones, staples, glasses, etc.
Middle consistency coarse/ fine screen: screen various waste paper pulp to gets accepts pulp.
Light impurity separator: dealing with light impurities and tailing in coarse screening section.
Reject Separator: Fiber relief and impurities separate for tailing in the coarse screen system for waste paper pulp.
Low density cleaner: removing heavy impurities in the pulp like gravel, scrap iron, dust and large ink particles.
Double disc refiner: improving the beating degree of pulp.
150T Kraft Paper Making Machine
Paper type: kraft paper
Net paper width: 3600mm
Basis weight: 90-150gsm
Design speed: 380m/min
Working speed: 300-350m/min
Production capacity: 150tpd
Gauge: 4750mm
Transmission mode: AC frequency conversion drive
Our company Leizhan is the Chinese advanced Leader & Manufacturer, specializing in Pulp & Paper industry, if you want to know more about our paper making equipment, you can send email to us.
Email: leizhanpapermachine@gmail.com