Call us now:
+86 371 5512-9198
Waste Paper Recycling Drum Pulper Machine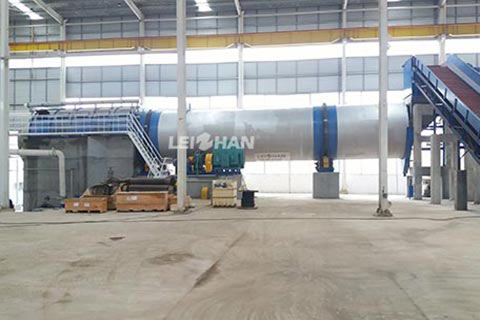 Waste paper recycling Drum Pulper machine is used to continuously pulping various waste papers, and perform coarse screening and slag removal treatment on the pulping pulp. It is a pulping equipment integrating pulping, coarse screening.
Drum Pulper machine is divided into feed hopper, pre-soaking part, pulping part and screening part. Gentle pulping does not damage the strength and length of the fiber, and ensures that light impurities and some heavy impurities are not pulping to the greatest extent, thereby ensuring the cleanliness and quality of the pulp.
The waste paper is pulping under the condition of 15-20% high concentration, which reduces a large amount of water for pulping and reduces the energy consumption. Continuous pulping and slagging reduces the energy consumption of auxiliary equipment and subsequent equipment.
Leizhan is specialized in complete set of pulping, cleaning, screening and refining equipment, we have strong technical force, excellent numerical control processing machinery, and perfect detection means. If you are interesting in our production, you can contact us to get more details.
Email: leizhanpapermachine@gmail.com