Call us now:
+86 371 5512-9198
Waste Paper Pulp Reject Separator For Paper Mill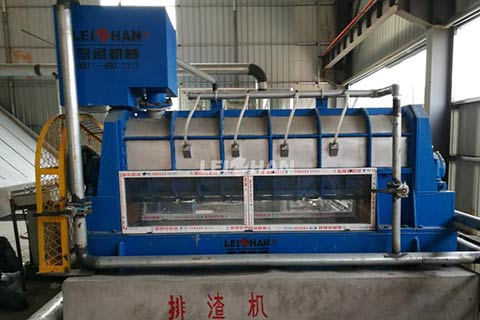 Waste Paper pulp Reject Separator for paper mill is a device for the treatment of tailings pulp in the waste paper pulping system. The machine is designed to have a relief fiber function, reduce fiber loss, reduce production costs.
Reject Separator uses a closed operation without pulp splash, changing the working environment, continuous slag, not easy to block the screen, and the effect is good. It adopts a blade rotor to relief the pulp. And it is equipped with watering means to increase fiber recovery.
Leizhan is a professional manufacturer of waste paper pulping and paper making machine. If you are interested in our paper making machine, welcome contact us for more details.
Email: leizhanpapermachine@gmail.com