Call us now:
+86 371 5512-9198
Vacuum Pump For Pulp Making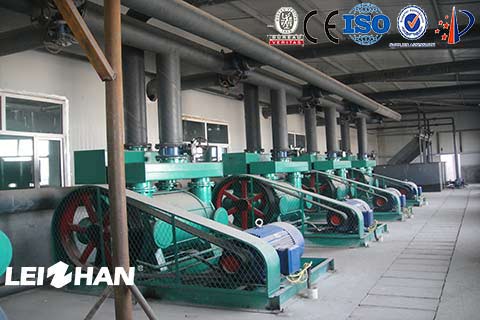 Vacuum pump for pulp making is a device or device that uses a mechanical, physical, chemical, or physicochemical method to evacuate a pumped container to obtain a vacuum. Common vacuum pumps include dry screw vacuum pumps, water ring pumps, reciprocating pumps, slide valve pumps, rotary vane pumps, Roots pumps and diffusion pumps and so on.
Features Of Vacuum Pump For Pulp Making
1. The rotor has good geometric symmetry, so the vibration is small and the operation is stable. There is a gap between the rotor and between the rotor and the casing, no lubrication, and the friction loss is small, which can greatly reduce the driving power, thereby achieving a higher rotational speed.
2. Pump chamber is not required oil seal and lubrication, which can reduce the pollution of the vacuum system by oil vapor.
3. There is no compression in the pump chamber, no exhaust valve. The structure is simple and compact, and is insensitive to dust and water vapor in the pumped gas.
Leizhan company supply Pulp Pump with good performance, high efficiency, cheap price, low maintenance cost. If you need paper machine or Refiner, please feel free to contact me.
Email: leizhanpapermachine@gmail.com