Call us now:
+86 371 5512-9198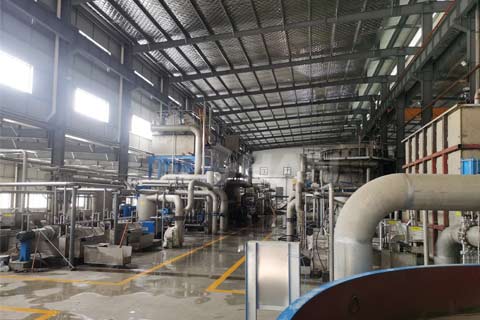 More and more customers are planning to build paper mills. Before construction, it is necessary to understand the market demand, budget, and site requirements for paper products. The final products required are different, and the production materials are also different. Leizhan offer all kinds of raw materils pulping line machine.
Set Paper Mill Details
1. Raw material selection for making paper
Waste paper: kraft paper, corrugated paper, T-paper, Grey board paper, the bottom layer of white board paper, testliner.
Wood pulp: the top layer of kraft paper, testliner paper, etc.
Virgin pulp: Culture paper, Living Paper, the top layer of white board paper, etc.
Softwood pulp: Culture paper, Living paper, White board paper, White liner paper, etc.
2. The capacity of paper per paper production line
Kraft paper making line: 30-1200t/d
Corrugated paper making line: 15-500t/d
Culture paper making line: 20-270t/d
Toilet tissue paper making line: 5-50t/d
3. Flow chart of paper pulping line
Waste paper → Pulping → High density cleaning → Coarse screen → Fractionating screen → Low density cleaning → Fine screen → Multiple disc thickener → Heat dispersion system → Disc refiner → Low density cleaning → Inflow pressure screen
Leizhan offer whole set wast paper recycling pulping line machine, do you want to set paper making plant? Welcome to contact us for more details. Email address: leizhanpapermachine@gmail.com.