Call us now:
+86 371 5512-9198
Recycling Paper Pulp Drum Pulper Machine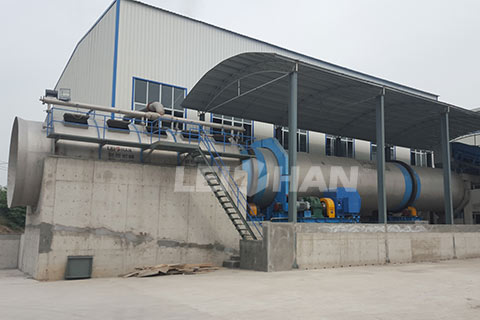 Recycling paper pulp Drum Pulper is a pulping equipment that integrates high concentration pulping and coarse screening. It has the advantages of simple structure, practicality and high efficiency.
Drum Pulper is mainly composed of feed hopper, pre-saking part, pulping part, screening part, spray pipe in the screening area, dilution water pipe, and other parts. The core part is the pulping part and the screening part.
Under the high concentration of 14%-18%, the Drum Pulper uses the gravity generated by the weight of the waste paper itself to fall to the hard surface and the shear force and friction force generated by the slow rotation of the drum for pulping. The drum itself has a screening area, which can be screened directly after the pulping is completed.
There is no strong cutting effect in the process of decomposing the fiber, so the original quality of the waste paper fiber can be better retained. The impurities in the raw material are removed without being broken, and the slag discharge efficiency is high, which can greatly reduce the subsequent equipment Load.,Waste Paper Pulp Hydrapulper
Leizhan is a professional manufacturer of pulping & paper making equipment. If you are interested in any of our products, please feel free to contact us for further details.
Email: leizhanpapermachine@gmail.com