Call us now:
+86 371 5512-9198
Recycling Paper Making Double Disc Pulp Refiner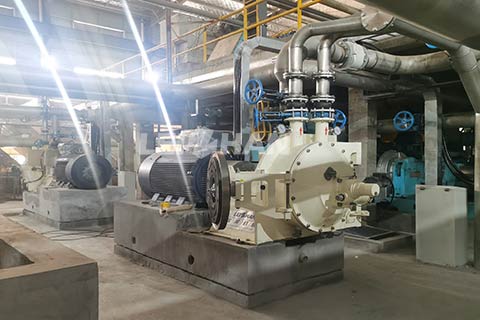 Recycling paper making double disc pulp refiner is a pulp beating equipment, which is suitable for continuous pulp of recycling waste pulp, etc. It can be used in a single or connected or connected in parallel.
Double Disc Pulp Refiner is a single-in double -out type. The quality of the pulp is stable, and the service life of the grinding slice is extended. It is also equipped with a detection device (Germany Yifumen) and alarm device (Finland) protection equipment safely to reduce maintenance costs.
Leizhan is a professional manufacturer of waste pulping machine and paper making machine. If you are interested in our machine, welcome contact us for more details.
Email: leizhanpapermachine@gmail.com