Call us now:
+86 371 5512-9198
Recycled Paper Production Line Reject Separator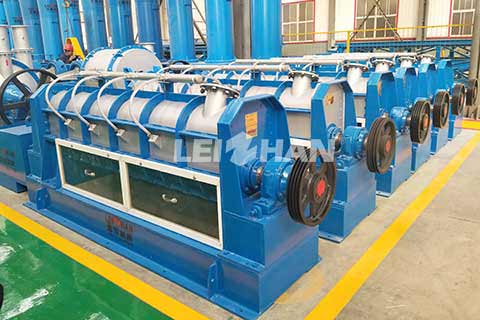 Recycled paper production line Reject Separator used for fiber relief and impurities separate for tailing in the coarse screen system. It is designed with the function of loosening fibers, reducing fiber loss and reducing production costs.
Reject separator adopts the specially designed rotor, which generates centrifugal force in the process of high-speed rotation, and the backwash water can effectively discharge the pulp and realize the easy separation of pulp and impurities. And it is equipped with the water spray device to improve fiber recovery.
Leizhan is a professional manufacturer of waste pulping machine and paper making machine. If you are interested in our machine, welcome contact us for more details.
Email: leizhanpapermachine@gmail.com