Call us now:
+86 371 5512-9198
Pressure Screen Effects In Stock Preparation System For Paper Industry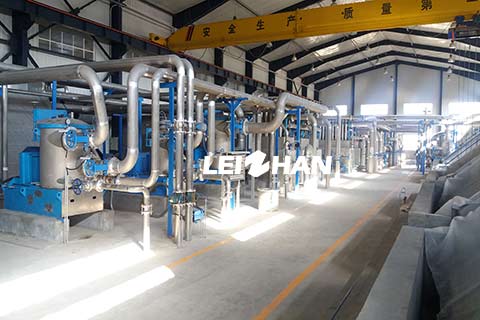 Various factors can influence Pressure Screen effect in stock preparation system for paper industry. Here are some reasons posted by leizhan company, in which equipment factors is the most important one.
Pulp Concentration
In the low concentration range, due to the increase of the concentration, it is easy for the fibers to form a certain degree of interwoven network in the pulp, which prevents impurities such as fibers from passing through the sieve plate, thus the screening efficiency is higher.
Input and Output Pressure Difference
Increasing the pressure difference can increase the production capacity, but after increasing the pressure difference, the power of slurry will increase, thus the impurity flow will increase and the efficiency will decrease.
Equipment Factors
The type of pressure sieve, the sieve hole, the clearance between the rotor and the sieve plate, the number of the rotors and the transfer speed all affect the screening efficiency. Once the equipment is finalized, the clearance between the rotor and the sieve plate is the main factor in production. The smaller the clearance, the greater the negative pressure pulse generated by the rotor, the higher the screening efficiency. But if the clearance is too small, the screen slag will be blocked in the clearance between the two and the screen plate will be damaged. Generally, the adjustable clearance is between 0.625 mm and 0.75 mm.
Good Pressure Screen is the key to make required pulp and leizhan can supply you more advanced Pressure Screen for you. Welcoem to consult us for more details.
Email: leizhanpapermachine@gmail.com