Call us now:
+86 371 5512-9198
Paper Pulp Impurity Separator For Paper Mill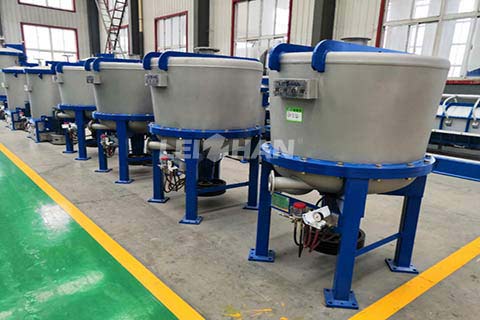 Paper pulp impurity separator for paper mill is a coarse screening equipment, used to treat light impurities and tailings in the coarse screening section of the waste paper pulping line. It mainly has the functions of gathering light impurities, dissolving the pulp, and collecting and removing heavy impurities in the pulp.
The main body is an inverted cone design, and the concave top structure can form a strong eddy current. A low pressure zone is formed in the center of the top of the shell, which can effectively trap light impurities and discharge them out of the machine. And the separator is equipped with upper and lower gate valves and adopts PLC automatic control system to discharge heavy slag.
Our company Leizhan is a professional manufacturer of pulp and paper making machine. We can offer the whole paper making line machine. If you want to know more about our paper making equipment, you can contact us.
Email: leizhanpapermachine@gmail.com