Call us now:
+86 371 5512-9198
Paper Mill Pulp Double Disc Refiner Machine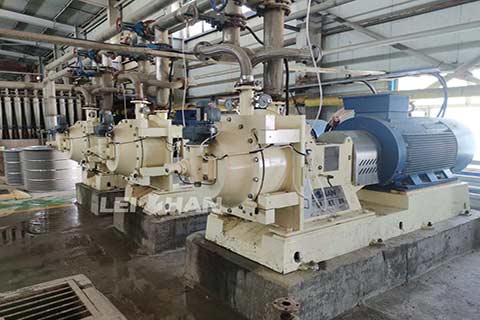 Paper mill pulp Double Disc Refiner machine is mainly used for fiber divided filamentized, and is suitable for continuous pulp of chemical pulp, mechanical pulp, and waste pulp, etc. It is currently the ideal pulp refining macine.
Double Disc Refiner is the single in and double out. The quality of the pulp is stable, and the service life of the grinding slice is extended. It uses an automatic inlet and retreat device (SEW) to improve the efficiency of pulp. It is also equipped with a detection device (Germany Yifumen) and alarm device (Finland) protection equipment safely to reduce maintenance costs.
Leizhan is a professional manufacturer of waste pulping machine and paper making machine. If you are interested in our machine, welcome contact us for more details.
Email: leizhanpapermachine@gmail.com