Call us now:
+86 371 5512-9198
Paper Mill Felt For Paper Making Machine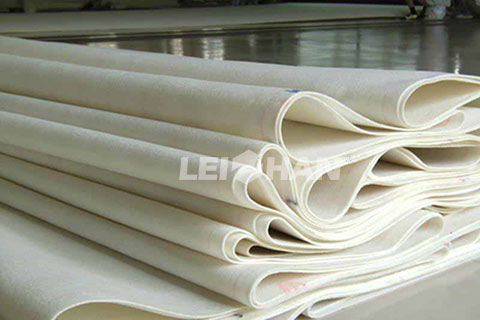 Paper mill felt for paper making machine is integral in the paper making process. Felt undergoes strict quality control to ensure the quality of the paper. Paper mill felt are important because of their dewatering ability allowing wet paper to easily be transferred to the forming section without blemishing the paper web.
Kinds of paper machine felt: Single Layer, Double Layer, Multi-layer
Weight scope of felt: 500g-3000g
Speed scope: 30m/min-1500m/min
It applies to produce 10g-1200g paper
Main Features Of Paper Mill Felt For Paper Making Machine
1. High anti-compaction capacity.
2. Extremely high elasticity and recoverability.
3. Strong drainability abd larger void volumn.
4. Long holding time of wear resistance and plastic strength of felt.
5. Smooth felt surface and even pressure distribution.
Our company Leizhan is the Chinese advanced Leader & Manufacturer, specializing in Pulp & Paper industry, if you want to know more about our paper making equipment, you can send email to us.
Email: leizhanpapermachine@gmail.com