Call us now:
+86 371 5512-9198
Paper Making Line Heavy Impurity Cleaner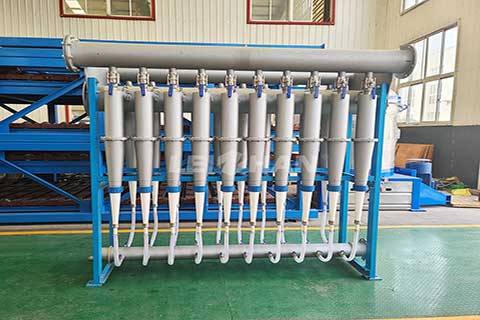 Paper making line Heavy Impurity Cleaner is mainly used for removing heavy impurities like gravel,scrap iron, dust and large ink particles from different kind of pulp. It uses the principle of centrifugation to remove heavy impurities in the pulp.
The highest running consistency of heavy impurity cleaner can reach 2%, so it can reduce fiber loss, improve production capacity, decrease the needed segments and numbers of cleaner.
Heavy Impurity Cleaner has high cleaning efficiency and avoids the accumulation of ash in the later stage. And it adopts closed operation to avoid splashing of pulp and clean environment.
Heavy Impurity Cleaner overcomes the shortcomings of large fiber loss, poor wear resistance, and low slag removal effect. It is particularly effective for removing small impurities such as sand, slurry and dust in various pulp.
Leizhan is a professional manufacturer of pulping equipment and paper making machine. If you are interested in any of our products, welcome contact us for further details.
Email: leizhanpapermachine@gmail.com