Call us now:
+86 371 5512-9198
Paper Machine Yankee Dryer Cylinder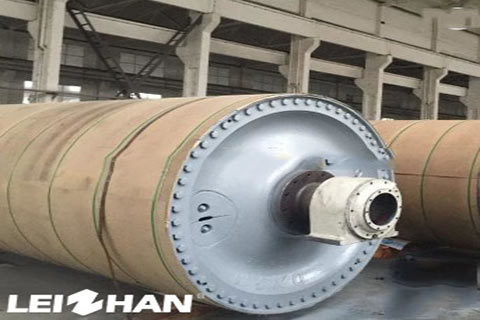 Paper machine yankee dryer cylinder is made of cast iron, which has two ends of a hollow cylinder. It is consist of cylinder block and cylinder head at both ends. The outer diameter is mostly 1000 to 3000mm. During the running process, the steam will dry the paper transported.
In order to increase the smoothness of the paper, the outer surface of the dryer cylinder polished inner surface turning light, keep the cylinder wall thickness is consistent, in order to ensure safety, balance and heat evenly throughout the dryer cylinder. The yankee dryer cylinder is used to dry the paper sheets in the water, surface finishing.
The main parts of yankee dryer cylinder include: heat pump, steam supply system, condensate recovery system, flash tank, pressure difference control system, pressure control system, flash tank, non condensable gas removal system, hot water pump, manual control program, warm up paper break startup program and so on.
Our company Leizhan is a professional manufacturer of pulp and paper making machine for 40 years. We can offer the whole paper making line, and also can supply kind of paper machine spare part. If you want to know more about our paper making equipment, you can contact us. Email: leizhanpapermachine@gmail.com