Call us now:
+86 371 5512-9198
Paper Machine Dryer Cylinder For Paper Mill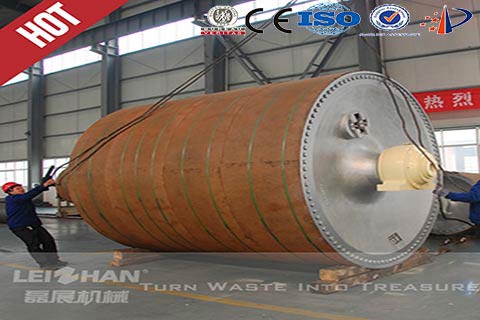 Paper machine Dryer Cylinder for paper mill s used to dry the moisture in the paper sheet and finish the paper surface. The materials used to make the dryer cylinder are generally HT200 and HT250. The dryer cylinder consists of shell, dryer bars, siphon, manhole cover, shell head, spherical roller bearing, steam joint ,etc.
Features Of Drying Cylinder
1. Increase the area and the rate of water filtration, increase production.
2. Improve the quality of paper, including the degree of uniformity, weight, aspect ratio.
3. To strengthen the integrity of the equipment and anti-corrosion performance, durable.
Leizhan is a professional manufacturer of pulping & paper making equipment. If you are interested in any of our products, please feel free to contact us for further details.
Email: leizhanpapermachine@gmail.com