Call us now:
+86 371 5512-9198
Paper Machine Auxiliary Equipment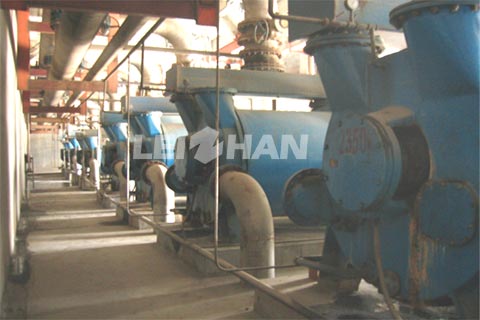 As we all know paper machine includes wire section, press section, front drying section, etc. Do you know what the auxiliary equipment of paper machine are?
Transmission system: mainly includes transmission power distribution room, transmission motor, transmission reduction box and control system.
The vacuum system and the vacuum pump: dehydrate the wet paper web in the press section of the main machine. The lack of performance directly affects the dewatering effect and running stability of the paper machine.
Lubrication system: is the supply station for each lubrication point of the main engine. The lubrication system of the paper machine is just like the blood of human beings. If there is no good lubricating oil supply, the paper machine will be in trouble.
Besides, auxiliary equipment also includes Hydraulic Systems, Air Compression Systems, Steam and Condensate Systems, Heat Recovery and Bag Area Ventilation Systems, Cooling Towers, etc.
Leizhan provides various kinds of paper and pulp equipment. Welcome to contact us for more details.
Email:leizhanpapermachine@gmail.com