Call us now:
+86 371 5512-9198
Paper Defects Caused by Paper Machine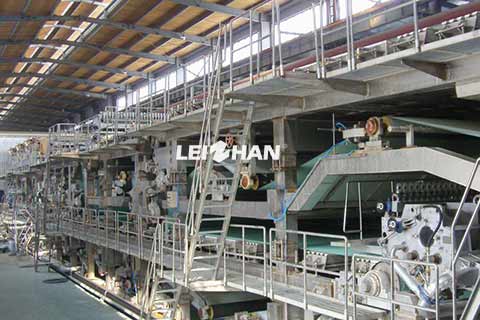 It's no doubt that improving the paper quality and reduce production cost is the goal of paper industry. The paper defects and a large number of broken paper bothers many paper company, since these problems bring negative effect and influence corporate profit. This article will summary the broken paper causes and find the solutions. Let's get start.
1.Add too much dilution water in the couch pit, especially when couch pit only processes paper edge.
Solution: check spray control and water pressure.
2. Wite pit overflows to the couch pit.
Solution: Adjust the overflow of wite pit; avoiding too much dilution water enters broken water system.
3. Couch pit's ability of processing wet broken paper is not enough.
Solution: Transform the broken paper processing system to bear the dispersing power.
4. Check all the pulp and control system of broken paper processing system.
5. Make sure pulp's ability can process the larger flow.
6. Check controlling device of couch pit.
We have summarized the regular causes, which may bring paper defects and broken paper, but we couldn't just depend on experience to flatly decide the real reason. Only using professional technology, according to system change and combining necessary scientific basis, the actual reason can be confirmed.
Analogous paper defects problems are very common in actual production process. Leizhan is a professional paper and pulp machine company, if you want to learn more related knowledge or have demands of paper and pulp machine, welcome to contact us for free.
Email:leizhanpapermachine@gmail.com