Call us now:
+86 371 5512-9198
Light Impurity Separator In Paper Production Line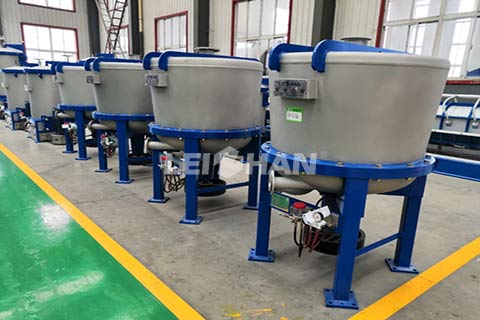 Light Impurity Separator in paper production line is a coarse screening equipment, used to treat light impurities and tailings in the coarse screening section of the waste paper pulp production line.
The shell of Light Impurity Separator adopts an inverted cone design and a concave top structure, which can form a strong eddy current, and a low pressure area is formed on the top of the shell to effectively trap light impurities and discharge them out of the machine. A low-pressure area is formed around the rotor to trap heavy impurities. The heavy impurities are thrown to the outermost layer of the vortex under the action of centrifugal force, and deposited in the groove on the outside of the sieve plate to facilitate discharge from the body.
Leizhan is specialized in complete set of pulping, cleaning, screening and refining equipment, we have strong technical force, excellent numerical control processing machinery, and perfect detection means. If you are interesting in our production, you can contact us to get more details.
Email: leizhanpapermachine@gmail.com