Call us now:
+86 371 5512-9198
How to Reduce Broken Paper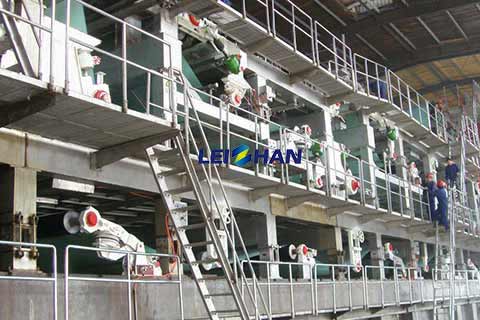 In last article we have talked about the common reason and corresponding solution of paper defects and broken paper. Some readers may want to know how to prevent or reduce the occurrence of those phenomenons. Therefore, this article will discuss the requirement on equipment to reduce the paper defects and broken paper.
Pulp
1.Lacking Design capacity may cause underfeeding;
2.Pulping and pump conveying ability can not follow paper machine speed improvement.
Broken Paper Pit
1.Ensure enough ability;
2.Check agitation and control;
3.Ensure suitable storage consistency.
Controling System
1.Ensure all the controling device's calibration and maintain;
2.If consistency is not well controlled, the operation of paper machine and the whole system will be infuenced.
Pulper
1.Broke pulper should be able to submerge and suddenly pulp broken paper;
2.Adjust the position of spray pipe;
3.Ensure enough stir power to pull broken paper to rotor area.
Today's sharing is coming to a conclusion. If you want to learn more related knowledge or have demands of paper and pulp machine, welcome to contact us for all free.
Email:leizhanpapermachine@gmail.com