Call us now:
+86 371 5512-9198
High Quality Pressure Screen For Waste Paper Recycling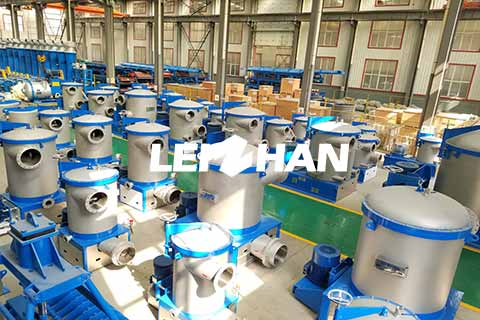 Pressure Screen used in fine pulp and pulp screening before paper machine in paper pulping system. This equipment is mainly consist of shell, rotor, screen basket, transmission device, lifting device, etc.
Advantages of Leizhan Pressure Screen
1. Screen basket is produced by the best manufacturers in China.
2. Bearing is NSK from Japan
3. Mechanical seal is double face which made by American, it used for to protect bearing. If one face damaged, the other face still can use.
4.The automatic oil injection device is from Korea, which automatically add oil to the bearing, whether have oil or not, just see the device in outside.
5. The automatic water device from Finland, which used for protect mechanical seal.
6. The screen blades is four types, which can effectively improve pulp throughout.
7. The pressure screen 's base is one plate, which can keep machine stable when working.
8. The main body contact pulp parts is made by SS304, the outside is sandblasting process.
Leizhan is a professional manufacturer of pulping & paper making equipments. If you are interested in any of our products, please feel free to contact us for further details.
Email: leizhanpapermachine@gmail.com