Call us now:
+86 371 5512-9198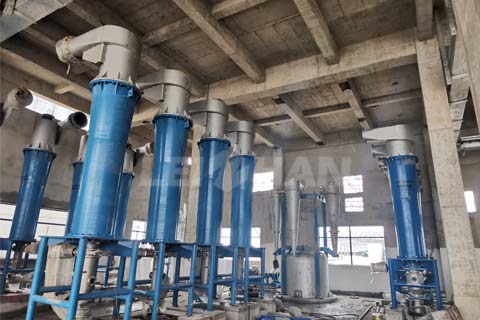 Paper mill hdc is an imporant pulping machine in paper recycling making plant. High density cleaner can remove all kinds of heavy impurities in paper pulp, like staples, stones, glasses, etc. The HDC itself does not generate pressure, and the heavy slag is discharged through the action of centrifugal force. High efficiency, low energy consumption and long service life.
Main Advantages of High Density Cleaner
1. Volute pulp flow chamber, the eddy ability is strong and low pressure area subarea is obvious.
2. Specially designed long cone has small taper angle and fine cleaning efficiency.
3. Equipped with PLC control cabinet, convenient and easy to control, sufficiently discharging impurities.
We can offer unit paper pulp making line machine, such as pulper machine, screening machine, cleaning machine, etc. Welcome to contact us for more details. Email address: leizhanpapermachine@gmail.com.