Call us now:
+86 371 5512-9198
4500mm Double Wire Kraft Paper Machine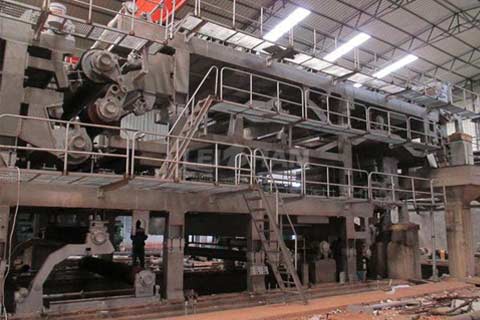 One of our clients want to set paper mill to make kraft paper. We recommended 4500mm double wire kraft paper machine for paper making line. Unit kraft paper production line machine can be provided by our company.
4500mm Double Wire Kraft Paper Machine Details
Raw material: OCC
Paper type: kraft paper
Trimmed width: 4500mm
Basis weight: 80-160g/m²
Design speed: 400m/min
Operation speed: 350-400m/min
Production capacity: 300t/d
Gauge: 5800mm
We are a high quality pulping equipment supplier from China, and set 150t/d, 250t/d, 300t/d and 450t/d kraft paper making project, etc. If you want to know more about kraft paper machine, please contact us for more details. Email address: leizhanpapermachine@gmail.com.