Call us now:
+86 371 5512-9198
Inflow Pressure Screen Shipped to Mexico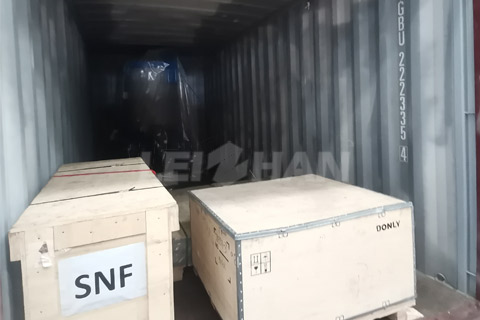 A customer from Mexico ordered nls1.5 inflow pressure screen from paper pulp screening system. Inflow pressure screen is mainly used in pulp screening line to make the pulp concentration more uniform. Small motor power, high production capacity and energy saving.
Main Specifications of NLS1.5 Inflow Pressure Screen
1. Screen area: 1.5㎡
2. Concentration of input pulp: 0.4-0.8%
3. Production capacity of screen hole: 110-160t/d
4. Production capacity of screen slot: 80-120t/d
5. Pressure of inflow pulp: 0.1-0.4mpa
6. Motor power: 30kw
Paper pulp screening machine inflow pressure screen shipped to Mexico. Welcome to contact us for more details. Email address: leizhanpapermachine@gmail.com.