Call us now:
+86 371 5512-9198
Chain Conveyor for Guangdong Paper Making Line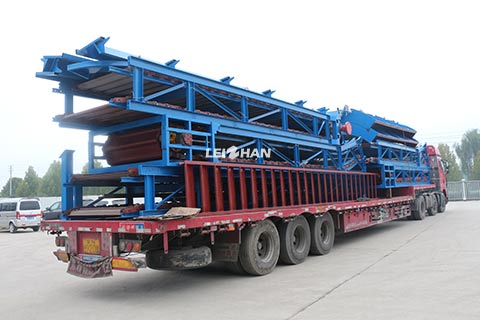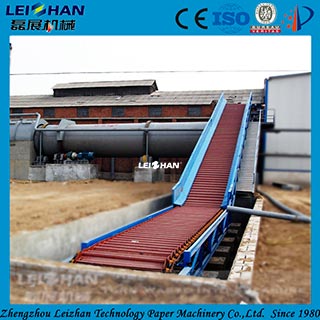 Chain Conveyor can convey waste paper or pulp board to drum pulper or hydrapulper to make toilet tissue paper, writing paper, kraft paper, corrugated/fluting paper, test liner,etc.
Chain Conveyor is particularly suitable for loading waste paper(loose or in bales) or chemical pulp into a pulper. As to the design, basic dimensions and parameters may differ and can be adapted to particular projects. Waste paper is loaded in a hopper and from here conveyed by means of a conveying chain or a band to its discharging point where falling into a pulper chest.
Recently, Leizhan provides a 1400 Chain Conveyor and a 2000 Chain Conveyor for a Guangdong paper making line. This Guangdong Customer orders a whole site of paper pulping line with us. The capacity is 250,000 ton one year. Hope our equipment bring huge benefits for our customer early.
Leizhan provides various paper and pulp equipment for 37 years. Cooperating with us is your wise choice. If you have any need, please feel free to contact us. Welcome to come and visit!
Email: leizhanpapermachine@gmail.com