Call us now:
+86 371 5512-9198
Recycling Paper Pulp Washer Machine For Paper Making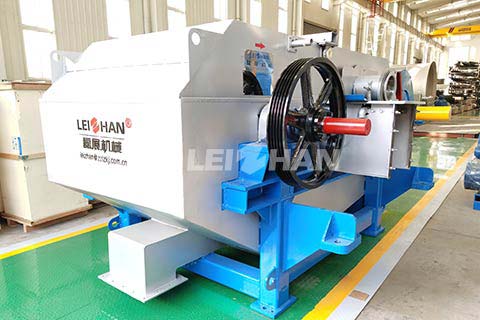 Recycling paper pulp washer machine for paper making is mainly used for washing and concentrating pulp in waste paper processing system. The machine runs at high speed, with thin pulp layer, good washing effect, adjustable mesh belt tension, electromagnetic speed regulation, automatic deviation correction, and has outstanding advantages in deinking pulp washing and concentration.
Under the action of high-speed centrifugal force and the squeezing of the mesh belt and the driven roller, the washer machine removes the ash, filler and water in the pulp by centrifugation, and the initially concentrated pulp enters the active roller with the high-speed mesh belt for further dehydration and concentration.
Leizhan is a professional manufacturer of pulping equipment and paper making machine. If you are interested in any of our products, please feel free to contact us for further details.
Email: leizhanpapermachine@gmail.com