Call us now:
+86 371 5512-9198
Paper Making Line Disc Thickener Machine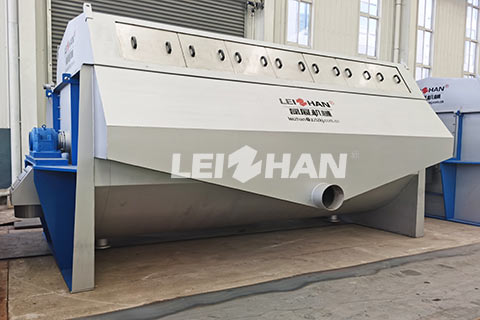 Paper making line Disc Thickener machine is mainly used to wash and thicken for low consistency pulp. Its small footprint, multi-disk installation, large filter area and high production efficiency.
Disc Thickener is specially designed with fan-shaped plate, which can filter a large amount of white water during operation, and has a large processing capacity per unit area. The fan-shaped plate is made of stainless steel welded and has the feature of corrosion resistance. The speed of the disk fan is adjustable, and the adaptability is strong.
Leizhan is a professional manufacturer of waste paper pulping and paper making machine. If you are interested in our paper making machine, welcome contact us for more details.
Email: leizhanpapermachine@gmail.com