Call us now:
+86 371 5512-9198
High Quality Paper Pulp Machinery Pressure Screen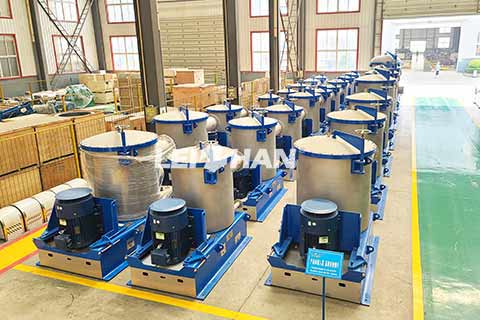 High quality paper pulp machinery pressure screen is a device for continuous screening of pulp under pressure in a completely closed state. Its unique structural form makes the pulp thicken less, the screen basket has a longer service life, and it is not easy to block the screen sieve. Pressure Screen has the advantages of strong adaptability, high concentration, low energy consumption and large production capacity in waste paper pulp processing.
Features Of Paper Pulp Machinery Pressure Screen
1. Many rotor blades, no winding, high efficient and energy-saving rotary rotor.
2. Multi-wing block design, no winding, gentle pulses, clean screening pulp, and high pulse frequency.
3. Easy to operate, less malfunctions for continuous working, less maintenance cost.
4. Automatic oil injection device can reduce maintenance.
Leizhan is specialized in complete set of pulping, cleaning, screening and refing equipment, we have strong technical force, excellent numerical control processing machinery, and perfect detection means. If you are interesting in our production, you can contact us to get more details.
Email: leizhanpapermachine@gmail.com