Call us now:
+86 371 5512-9198
Drying Section of Paper Machine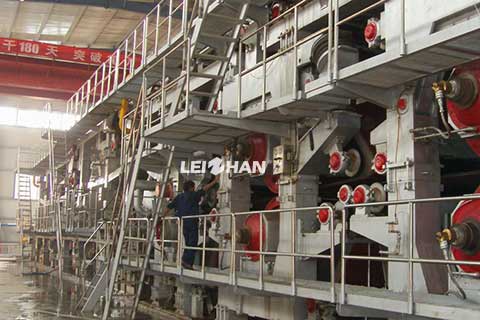 Drying section is an important part of paper machine. It is used for dewatering the paper page. Drying Section includes dryers, Doctors, Blade Magazine, Frame, walkway, pre-piping, etc.
Effect of Drying Section
1. Dry the paper page;
2. Improve the paper strength;
3. Improve paper smoothness;
4. Finish sizing process.
Main Factor of Influencing Drying Efficiency
1. Different paper instruction has different drying effect for paper. For example, single dryer paper machine has higher efficiency;
2. Different paper mature has different influence for drying efficiency;
3. Dryer surface drying temperature has different drying effect for paper.
Leizhan provides various kinds of paper and pulp machine. Welcome to contact us for more details.
Email: leizhanpapermachine@gmail.com