Call us now:
+86 371 5512-9198
Waste Paper Recycling Machine Ragger And Rope Cutter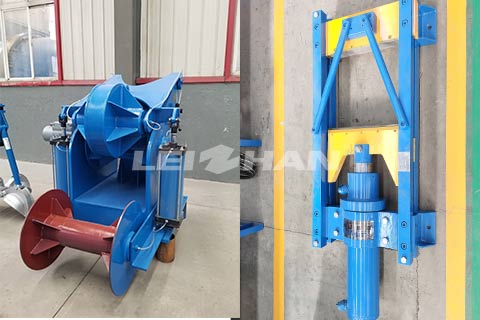 Ragger and Rope Cutter are mainly used to remove impurities in the pulper, and it is used in continuous pulping system. We are paper machine manufacturer, we specialize in developing complete sets of waste paper pulping machine.
Ragger
Ragger is mainly used for removing various kinds of twisting impurities in slurry like iron wire, string, plastic, cotton yarn, etc. It is a coarse pulp and clean machine. During the operation of the hydraulic pulper, it is continuously rotated and wound to form a strand, which is continuously pulled out and discharged, so that the slurry is initially purified.
Rope Cutter
Rope cutter is used for cutting off the rope from ragger in paper pulp recycling line.
Leizhan is a professional manufacturer of pulping equipment and paper making machine. If you are interested in any of our products, please feel free to contact us for further details.
Email: leizhanpapermachine@gmail.com