Call us now:
+86 371 5512-9198
Recycling Paper Continuous Pulping Hydrapurger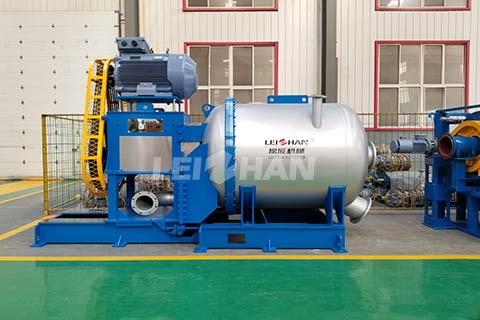 Recycling paper continuous pulping hydrapurger is mainly used for removing light and heavy impurities of waste paper pulp. It is mainly used for the D type continuous pulping system, which is used in conjunction with the trash well and Drum Screen.
Hydrapurger uses an energy saving VOKES rotor to avoid pulping impurities. It can remove a large amount of light impurities in the waste pulp as soon as possible, avoid fine grained miscellaneous objects in the process, reduce the load of the rear processes and equipment, and improve the production capacity of the pulper.
Leizhan is a professional manufacturer of pulping machine and paper machine. If you are interested in our pulping machine, welcome contact us.
Email: leizhanpapermachine@gmail.com