Call us now:
+86 371 5512-9198
High Efficiency Recycled Paper Pulp Cleaner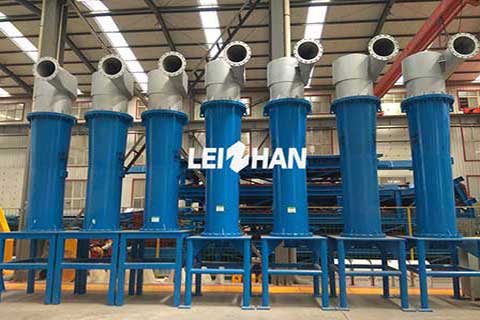 High efficiency recycled paper pulp High Density Cleaner is mainly used to remove all kind of heavy impurities in the pulp. High Density Cleaner is a kind of pulp purification deslagging equipment, which purifys pulp by separating the heavy impurities from the pulp according the difference on proportion of fiber and impurities.
High Density Cleaner adopts a double cone structure, which has a strong ability to separate heavy impurities. It can effectively remove sand, stone, metal, glass and other heavy impurities, reducing subsequent equipment wear.
High Density Cleaner is made of 304 stainless steel, and the cone is made of thick and wear-resistant ceramics with long service life. And it uses a control interlocking system to prevent fiber loss.
Our company can offer the whole paper making line. If you want to know more about our paper making equipment, you can send email to us or leave your email.
Email: leizhanpapermachine@gmail.com