Call us now:
+86 371 5512-9198
Heavy Impurity Cleaner In Paper Production Line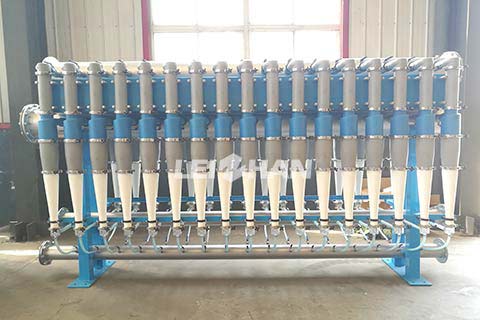 Heavy Impurity Cleaner in paper production liner is a kind of cleaner that uses the principle of centrifugation to remove heavy impurities in the pulp. It is particularly effective for removing small impurities such as sand, slurry, nodules, and dust in various impurities, and it can also be used to remove larger ink particles.
Heavy Impurity Cleaner's main body is made of 304 stainless steel, the lower end is equipped with a ceramic slag removal nozzle, and the end slag nozzle is equipped with a pitcher, which is supplied as a whole. The lower part of the cone adopts ceramic wear-resistant nozzles to ensure the efficiency of slag discharge and prolong the service life.
Leizhan is a professional manufacturer of pulping & paper making equipment. If you are interested in any of our products, please feel free to contact us for further details.
Email: leizhanpapermachine@gmail.com