Call us now:
+86 371 5512-9198
Dryer Cylinder For Paper Making Machine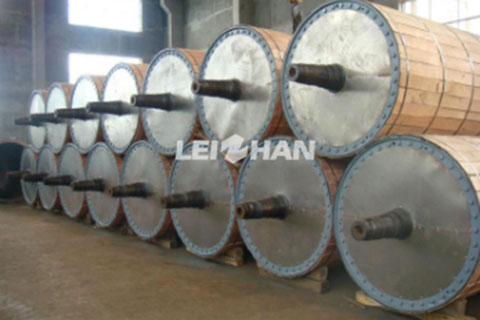 Dryer cylinder for paper making machine is a key component of the drying section of the paper machine, used to dry the moisture in the paper sheet and finish the paper surface.
Cast iron is the material of choice for making dryers, because cast iron is corrosion-resistant and has a good finish. But it has low strength and low thermal shock resistance. There is also a cylinder made of modified cast iron containing chromium and nickel to increase surface hardness and improve finish.
Dryer Cylinder For Paper Making Machine
Diameter(mm):1500–3680
Material: HT250-300
Web Width(mm): 350-10000/1350-5000
Hardness(HB): 190-240
Roughness: 0.2-0.4
Our company Leizhan is a professional manufacturer of pulp and paper making machine. We can offer the whole paper making line machine, include paper pulping making equipment and paper machine. If you want to know more about our paper making equipment, you can contact us.
Email: leizhanpapermachine@gmail.com