Call us now:
+86 371 5512-9198
Double Disc Pulp Refiner For Paper Mill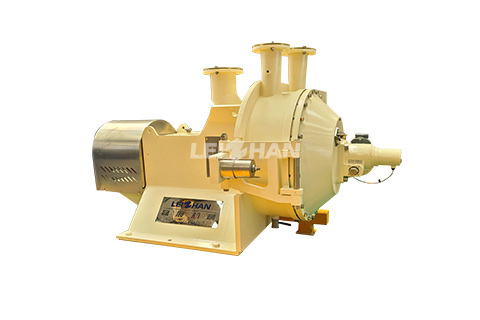 Double disc pulp refiner for paper mill is mainly used for pulping, improving pulp beating degree to meet the paper making needs. It is suitable for 3-6% consistency's chemical pulp, waste paper pulp and other pulp's continuous beating, which is an ideal pulping equipment at present.
Features Of Double Disc Pulp Refiner
1. The main shaft is made of duplex stainless steel 2205, which has good resistance to stress corrosion.
2. The automatic advance and retreat device is in the form of a motor reducer, the manufacturer is SEW or Nord, which can automatically and accurately control the advance and retreat.
3. The grinding discs are purchased from top domestic grinding disc manufacturers and international brands. The material of the grinding discs is precipitation hardening stainless steel 17-4 (G4). The grinding discs are stronger, not easy to wear, and have a longer service life.
4. Adopt German IFM sensor, kytola or John Crane seal water alarm device to protect the safe and stable operation of the equipment and reduce maintenance costs.
Leizhan is a professional manufacturer of pulping & paper making equipment. If you are interested in any of our products, please feel free to contact us for further details.
Email: leizhanpapermachine@gmail.com