Call us now:
+86 371 5512-9198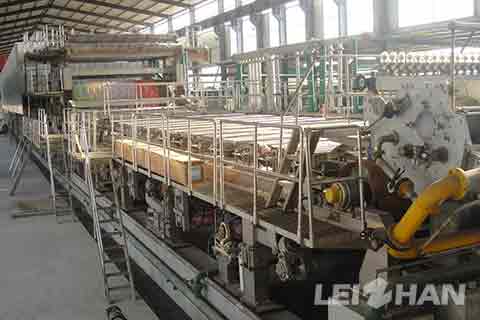 Corrugated paper is quite common used in our daily life. It owns high mechanical strength and the ability of bearing the crash of conveying process. The vaulted construction has high resilience, good buffer function.
Paper pulping machine
The corrugated paper can be made by waste paper pulp, since waste paper recycling has already been a global trend of local paper making industry. The paper pulping machine includes conveyor, bale breaker, cleaner, pressure screen and etc.
Paper making machine
Unlike paper pulping machine, the paper machine is joint equipment which composes with different sections. Corrugated paper machine can be divided into different parts according to the purpose and effects. Slurry flows out from headbox, and equably disperses on the wire part. After that it enters press section and dryer section. Press section has the press felt,which can stabilize the smoothness and dewater. The dryer part consists of felt and dryer. Gear transmission or felt drives a number of dryers, and they are one set of dryers. The speed of every group can be adjusted. After this process, the paper will be coated, sized, calendered,reeled and etc. The detailed steps are according to the different raw material and paper specification requirement.
Leizhan provides various kinds of paper and pulping machine, welcome to contact us to learn more details. Email:leizhanpapermachine@gmail.com