Call us now:
+86 371 5512-9198
Corrugated Box Making Line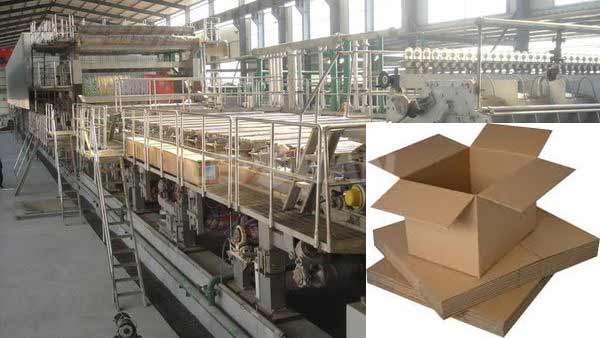 Corrugated boxes have become an important product packaging material because of their light weight, low price, wide application, easy production, and recyclability. The corrugated box is composed of a top layer, a core layer and a bottom layer. Whole set box making line included corrugated base paper production line and corrugated box making line.
Corrugated Base Paper Production line
Pulping Machine → Cleaning Machine → Screening Machine → Thickening Machine → Hot Disperser System → Approach System Before Paper Machine → Wire Part → Press Part → Drying Part → Reeling Part
Corrugated Box Making Line
Corrugated base paper → Cutting → Printing → Cutting → Crimping → Binding → Corrugated Box
Whole set corrugated box making line machine for sale, welcome to contact us for more details. Email address: leizhanpapermachine@gmail.com.