Call us now:
+86 371 5512-9198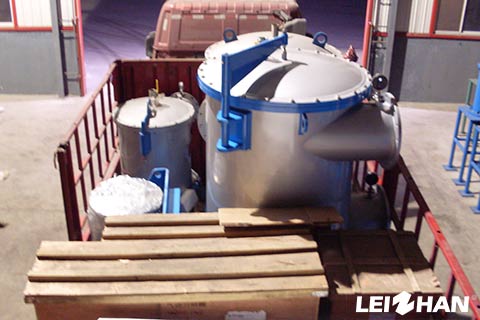 Comparing with pulping process, paper stock screening is harder. Its aim is to remove impurities and manufacture homogeneous slurry. It can also disperse fibers.
Source of Impurities in Paper Stock
1.The impurities brought by raw material;
2.Slurry hasn't been clean screen;
3.Brought or produced during conveying and reserving processes;
4.Brought by the wearing of pulping equipment.
5.Undesirable cook
Harmful Effect of Impurities in Paper Stock
1.Equipment Wearing;
2.Paper quality decrease;
3.Negative influence for paper making.
Paper Stock Screening Equipment
Regular paper stock screening equipment is Pressure Screen.It has below advantages;
1.High screening and cleaning efficiency, low fine pulp proportion in slag slurry;
2.Adopt closed equipment to prevent carrying or making froth;
3.Cover a small area, low power consumption;
4.Strong adaptable capacity. It can remove impurities of different shape and density.
Leizhan provides various kinds of paper and pulp equipment, welcome to contact us for more details.
Email:leizhanpapermachine@gmail.com.