Call us now:
+86 371 5512-9198
Paper Pulp Machine Drum Pulper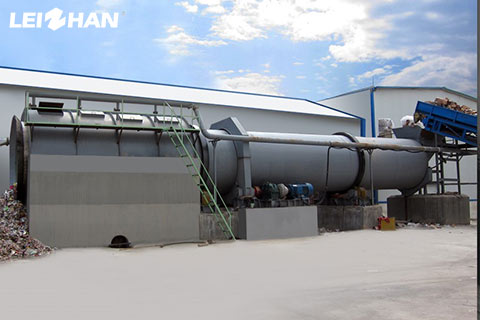 Drum Pulper includes feed hopper, pre-soaking part, pulping part and screening part. Raw material enter the feed hopper, and then goes through the pre-soaking part. The raw material is beaten and pulp in the pulping screen; the screen part removes heavy impurities under dry condition. Three sizes screen hole satisfy different types of raw material. The texture of screen part is 304 stainless steel, and other sections is made of manganese steel.
Advantages of Drum Pulper
Compared with other pulping machine, Drum Pulper has its own special and excellent advantages.
1. A Drum Pulper can replace a whole set of continuous pulping system, less equipment, low energy consumption.
2. Continuous automatic deslagging, high efficient, less human consumption.
3. Gentle pulping protects fiber; effectively remove large impurities, reduce burden of subsequent equipment.
4. Drum Pulper basically hasn't easily damaged parts. Low trailing maintenance cost.