Call us now:
+86 371 5512-9198
Paper Machine Doctor Blade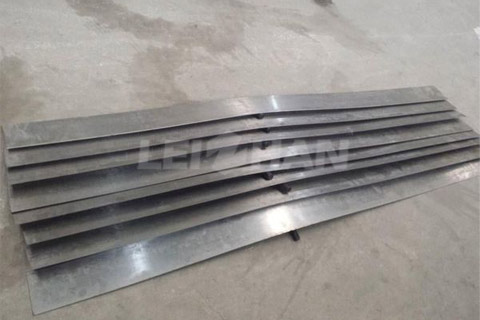 The doctor balde/scraper has different functions in different parts of the paper machine. In the paper machine press section, the doctor blade mainly removes the moisture from the felt. In the gluing section, remove some excess glue. Remove paper dust in the dry section. But how to choose doctor blade in paper machine part?
Choice of Doctor Blade/Scraper in Paper Machine
Wire part and press part: High molecular polyethylene, polycarbonate, phenolic resin with cotton fiber, stainless steel distribution material. The angle of the scraper is about 25.
Drying part: High temperature resistant phosphor bronze, fiberglass or carbon fiber. The angle of the scraper is about 30.
Sizing part: High molecular weight polyethylene. The scraper angle is about 20.
We can offer high quality doctor blade/scraper for paper machine. Welcome to contact us for more details. Email address: leizhanpapermachine@gmail.com.