Call us now:
+86 371 5512-9198
How to Choose Pulp and Paper Machine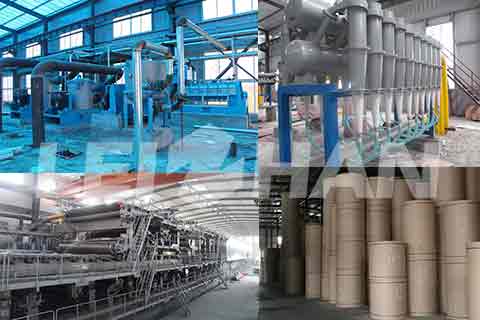 So far we have discussed a lot of solutions about different paper's pulping and making process, and you can read them on the solution part of this website. Recently some readers tell us that they want to systematically know all the common paper making and pulping lines. Therefore, today this article will tell you that how many kinds of paper pulping and making lines, and it can help you to know how to choose pulp and paper machine.
How to Choose Pulp Machine
Generally the types of paper are the main decisive factor of choosing pulp machine, but the output, raw material and even the number of layers can also influence the choice of pulp machine. Leizhan design specifically lines according client's demand and physical truth. Generally speaking, the paper pulp lines mainly include kraft paper line, corrugated paper line, coating board paper line, culture paper line and tissue paper line. Each line has its distinction. For example, kraft paper has a top layer line and a bottom layer line, while tissue paper just needs one pulping line.
How to Choose Paper Machine
Pulping machine is an assemble of lots of equipment, such as conveying, pulping and screening machine, while paper machine is actually a whole system with different parts. The decisive factor of choosing a paper machine is the paper types, since its effect is making the slurry into paper rather than handling it. Nowadays the paper machines can be divided into five kinds: High-Grade Cultural Paper Machine, Coating Board Paper Machine, Living Paper Making Machine, Fluting/Corrugated Paper Machine and Kraft Liner/Testliner Paper Machine. Leizhan provide all of them and their components.
Leizhan is a professional manufacturer of paper and pulp machine. Welcome to contact us for more details.
Email:leizhanpapermachine@gmail.com